Object Does Buffy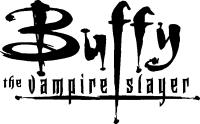 Remember this article? Well, take a look at this, written by... actually, someone should invent a word meaning "forum acquaintance".
http://objectdoesbuffy.wordpress.com/
Not, I hasten to add, that I'm responsible for Peter writing the site - just that it demonstrates that you can take a subject that you'd think has been written about to death on the net - until you investigate, and realise that most sites are just rubbish recycled episode guides and nicked images, rather than someone writing something actually interesting about the subject.
Only one post, and it's blown away 99% of Buffy sites out there - by writing with a shred of wit and intelligence...