P.O.V - 22nd March 2006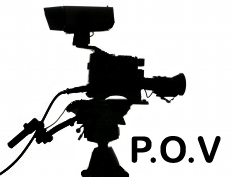 As is the fashion around these parts, I've started up a column here on Noise to Signal. That's right; take a good long look at my magnificent column. Go on.
It's entitled P.O.V and will be all about the tellybox and its contents therein. If all goes to plan there'll be a new edition every Wednesday and I will cover whatever the hell has caught my eye in the past week, or even rant on about a broader subject - whatever takes my fancy.
It has to be said I'm certainly no Charlie Brooker, and such will not try to be. For a start I happen to think that Lost is a magnificent show, whereas Charlie considers it to be arbitrary toss. The big fool.
---
UK Sci-Fi Drama - It's been a long time coming
For a good long while now, British drama has left me feeling cold. All of it. There's been the odd gem such as Sharp, Morse, Cracker, Our Friends in the North and possibly A Touch of Frost, and they were brilliant, in their own way. But now all you get is James Nesbitt looking all sad and showing us what a great actor he is with his troubled face. And there's the rub. I find myself almost totally unable to pay any attention to drama unless it's got something *interesting* at its heart. Something more than 'edgy cop goes around being edgy, and there's a pretty girl, too' kind of stuff. Sci-fi usually fills this 'extra something' need quite superbly, but British TV has been immensely rubbish at producing these sorts of programmes ever since the cancellation of the beloved Doctor Who in 1989. But despite this rubbishness, my childhood self still had his fair share of excellent Sci-Fi Drama, gifted to us as they were, from Over The Pond.
During the 80s, 90s the Americans could be seen wallowing in Sci-Fi drama finery (and their own filth) and with shows like Lost and Battlestar Gallactica they're still doing a fine job today. Back then, shows like Quantum Leap, Sliders, Buffy the Vampire Slayer, Angel, Babylon 5, the various incarnations of Star Trek and many others, totally bossed the airwaves. Quick look back to the UK? Oh, we've got Hornblower and... yes, not a terrestrial, mainstream Sci-Fi Drama series to be seen. Anywhere. The sci-fi flag *was* being waved, but by the sit-com Red Dwarf, which was doing its best to fill a huge gap in the market.
But, every column must have a point, and this week mine is that after a long period of drudgery, things are starting to look bright and rosey in the UK. Doctor Who came along in 2005 and all of a sudden sci-fi drama became credible family viewing and, what's more, a ratings drawer second only to Casualty and Eastenders. Where as before the UK had seen precious little home-grown Sci-Fi, all of a sudden we were treated to a brilliant (and completely live) re-make of the The Quatermass Experiment and, more recently, Life on Mars. Now, you may argue that LoM is clearly not Sci-Fi in its purest form, and you'll probably be right. I mean, the time-travel elements hinted to in pre-series trailers seem to have all but evaporated into an interesting 'he's in a coma!' storyline - but, never the less, the important point is that it holds a fascinating, different and fresh idea at its core - an idea that could well morph into a classic Sci-Fi plot. Provided James Nesbitt keeps his troubled acting face away.
However, compare our recent conquests to that of the US output, and we're still falling behind considerably. People still want to watch edgy, psychological thrillers populated with ex sit-com actors scrambling to get their 'serious' badge - and our output of properly interesting sci-fi dramas is still thin on the ground. However, Sci-Fi fans should take great heart in the direction Doctor Who is currently taking us. The 13 episode series, the 45 minute episode and the series long story arc are all favourable US drama elements and they're all working fabulously within this UK based show. Also, with the arrival of the spin-off series Torchwood (which again follows the same US drama template seen in Doctor Who) and with the inevitable 10 or so years (at least) of new Who to look forward to, the future is certainly bright. Hopefully, just hopefully, we'll soon be surrounded by interesting, high quality sci-fi drama series, all home made in the United Kingdom and all spurred on by the mini-revival of the genre we're seeing today.
About this entry
Posted on Thursday, March 23 2006 @ 12:30 am