Faulty? What's wrong with him?
There's an interesting thread on the Doctor Who Restoration Team Forum at the moment - which has turned into a discussion about appalling cover art. Can anyone beat this supreme example, from the American Fawlty Towers laserdisc release?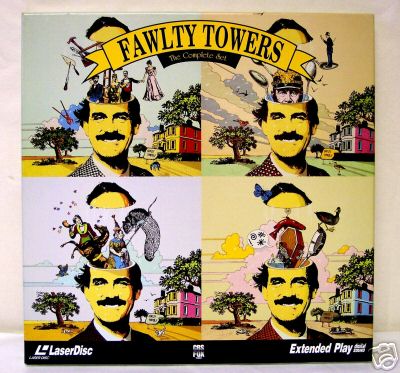 DO YOU SEE JOHN CLEESE WAS IN PYTHON!!!!!!!!!!!! And about as point-missing as you can get.
Any of you lot got any more examples of bad cover art?