Attention Cadbury!
Today I bought two of your new products - Party Babies ("Fruit flavoured Jelly Babies"), and Dessert Allsorts ("Dessert flavour Allsorts"). I've not tried them yet, but I suspect they will be up to your usual standards of excellence.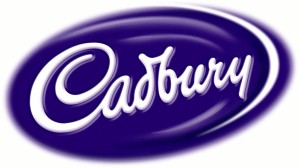 However - what with this, the megabranding of Dairy Milk (Dairy Milk with Creme Egg being the latest addition), and the fact that your big Christmas idea was the Dairy Milk Share Boxes - all very nice, but hardly original - I have to ask the question. What was the last new product you launched, that didn't build on an existing brand? I'm pretty sure it was Snaps - launched two years ago.
I understand the attraction in building on existing brands. Development is quicker and easier, and you already have brand awareness - you don't need to start from scratch. And admittedly, Dairy Milk with Creme Egg has been a resounding successs - short-term, at least. (I used to work in a cash'n'carry, and sales figures do not lie.) But the fact remains that, whilst they might be more of a guaranteed success as a product, there is often less excitement about a product that is built on an existing brand than there is about something completely new - the Creme Egg bar is the exception, rather than the rule. And you can very quickly go from "less exciting", to "downright boring". And "boring" is not something your brand should be associated with.
To drag this back vaguely towards territory NTS should be covering - your brand currently is damaged. Certainly not irreparably, but enough to hurt. I know you're planning a big advertising campaign - but invest in some new NPD as well.
Because sooner or later, the mileage you can gain with building on existing brands will just completely run out. A lot of marketing is to do with excitement. For fucks sake: provide some.
About this entry
By John Hoare
Posted on Thursday, August 10 2006 @ 10:40 pm
Categorised in TV
Tagged with cadbury