Torchwood - Small Worlds
23:00 - Torchwood, then. Could it be possible for it to be any more predictable? Apparently it can.
Also I'm rather disappointed by the lack of Gwen Being Stupid, as it means I won't be able to make fun of her in this commentary.
Anyway, please step back in time one hour with me, and read this commentary what I wrote.
22:58(ish) - Since it seems to be all the rage right now, I thought I might as well write my very own Torchwood episode review. Also due to the fact that this article contains a review of a Torchwood episode, I thought it appropriate to title it "Torchwood - Small Worlds", as opposed to, say, "A reflection on modern Taiwanese literature and it's effect on world leaders".
So, without further ado, (mainly because the episode starts in 2 minutes and I intend to type it while watching), I present to you my review of Torchwood - Small Worlds. (23:21 - Although the observant among you will have already noticed that this is infact a commentary, and not a review)
---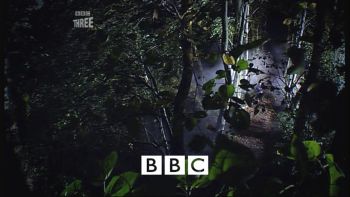 22:00 - Bollocks, I think I missed the start while fetching my tea. Did I mention I was going to be eating while watching and reviewing? Well, I am.
22:01 - Mmm, pie.
22:01 - Intro credits. Guess I didn't miss it, then.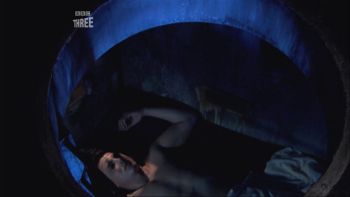 22:02 - Why the fuck is he sleeping in a hole in the ground? 22:50 - Why the fuck is he even sleeping? Didn't he say a couple of episodes ago that he doesn't sleep?
22:03 - Why the fuck is Itano still alive? Surely harboring a cyberwoman is tantamount to treason and punishable by death?
22:05 - "Cum away"? Is that really an appropriate phrase to use to scare off a peadophile?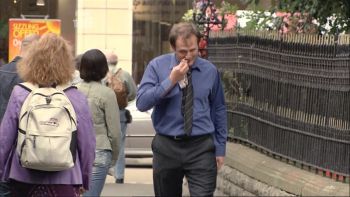 22:08 - He's about to get run over, then.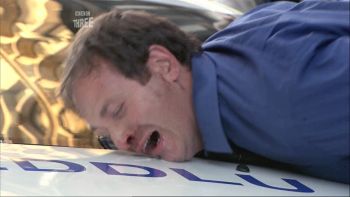 22:09 - Well, close enough. He *did* impact with a car, afterall.
22:14 - DO SOMETHING STUPID GWEN, SO I CAN MAKE FUN OF YOU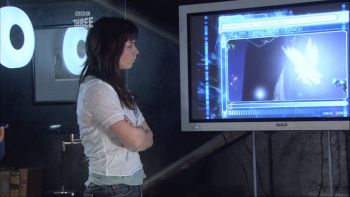 22:15 - "Are you saying our machines can't pick them up?" "Nothing can" OH YES THAT'S WHY YOU HAVE PHOTOGRAPHS OF THEM, ISN'T IT.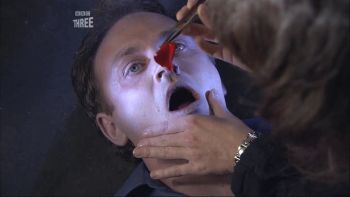 22:19 - 21st century flower arranging, there
22:20 - She's going to be the one causing all the trouble, then.
22:22 - Let's see, she was hunting them when she was a child, Jack protected her, and now they want her back.
22:23 - Hello! Your cat is dead! Walking into a trap! OK, maybe the cat wasn't dead, but still a trap.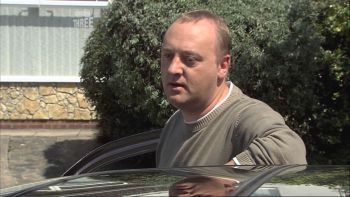 22:30 - He's dead, then.
22:32 - Great acting, there.
22:34 - Going to hammer himself to a tree, then.
22:35 - Fine then, don't hammer yourself to a tree. You're still going to DIE.
22:36 - Death by barbecue, perhaps?
22:39 - Except that you're about to DIE.
22:40 - Hello? You don't just stand there and let it choke you. You take out a gun and shoot it in the head!
22:46 - That was boring and predictable, then.
22:46 - Hey, I missed the bit where Jack says everything changes. Yay!
About this entry
By Jeffrey Lee
Posted on Monday, November 13 2006 @ 12:45 am
Categorised in TV