I think you're being a little bit naive, Ray
Whilst browsing TEH YOUTUBES the other day, I noticed an advert: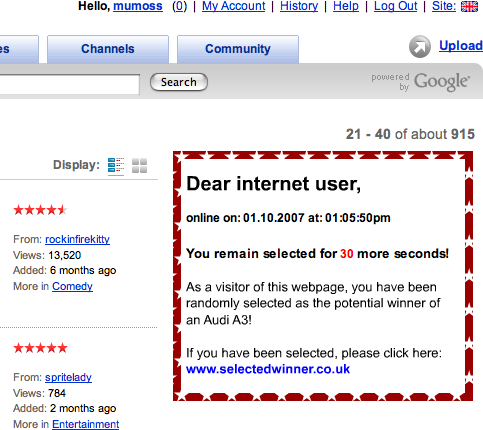 "Boy, this is going to be fun", I thought, and waited until the 30 seconds were up. Would I somehow magically become "unselected"? Would they forfeit a click, if someone only noticed the advert more than 30 seconds after they'd loaded the page?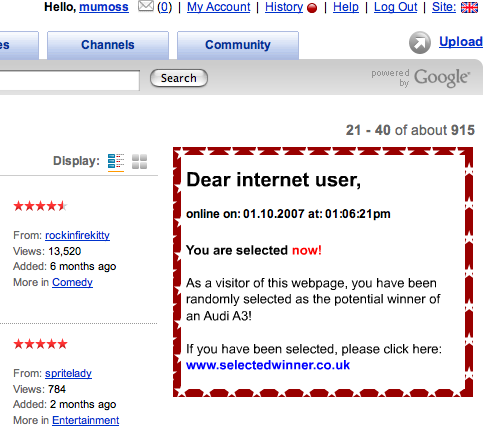 HA HA HA HA HA HA HA HA HA HA HA HA HA HA HA HA HA HA HA HA HA.
Crap, opportunistic adverts are part and parcel of the web, of course - but it's still treating your audience with contempt. But the point here is: Google can afford not to do this. And their whole business model is based on trying to give people useful adverts, which people want to click on - not being tricked by utter bollocks.
This kind of thing makes them look really, really pathetic. Why are they sullying themselves with such shite?
About this entry
By John Hoare
Posted on Tuesday, October 02 2007 @ 5:53 pm
Categorised in Net