Teach your children well...
As all of you are no doubt aware, I've been passively seeking a DVD copy of Christmas Eve on Sesame Street for the past few years. I knew it existed, but I never had any luck locating one. Until now. Until just a few days ago.
And, yes, I know, it's just a Christmas special, and its main focus might not be to educate children so much as entertain them…but shouldn't you at least proofread your menu?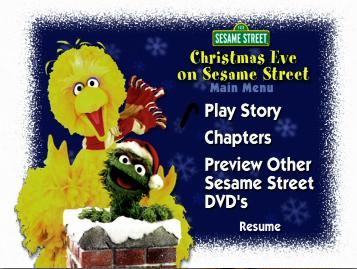 Because, as we all know, the only thing worse than getting socks for Christmas is getting a wholly inappropriate apostrophe. Clod best us, every one.